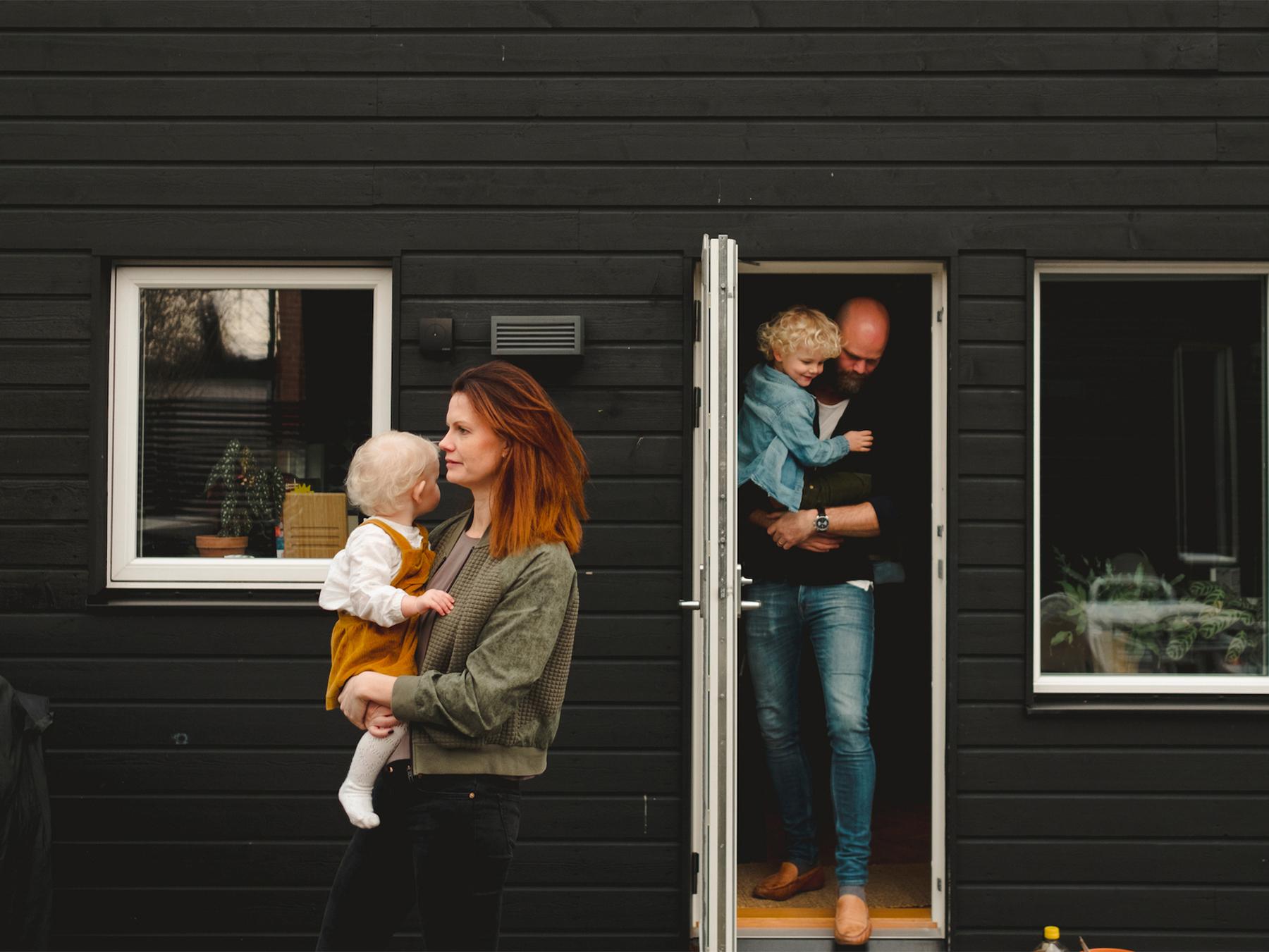 Having a home burglar alarm lets you feel safe and secure. Our alarm systems can also be connected to an alarm receiving center, neighbors, and family, further enhancing safety. When the alarm for your home is triggered your neighbors are notified, and can see in the app what is happening.
A neighbor-supported burglar alarm provides the best protection for you and your home.
It is more necessary to secure your apartment today than before. Security is becoming more and more important. Conventional security systems often require long and expensive contracts, or extensive levels of knowledge about one's own alarm system. We at X2 Wireless want to instead make the latest alarm technology available and simple to use for everybody.
X2 security package with burglar alarm contains everything you need to quickly secure your apartment. The system is connected to the cloud and can be connected to an alarm receiving center. This security package is tailored for apartments and is easily controlled via our app.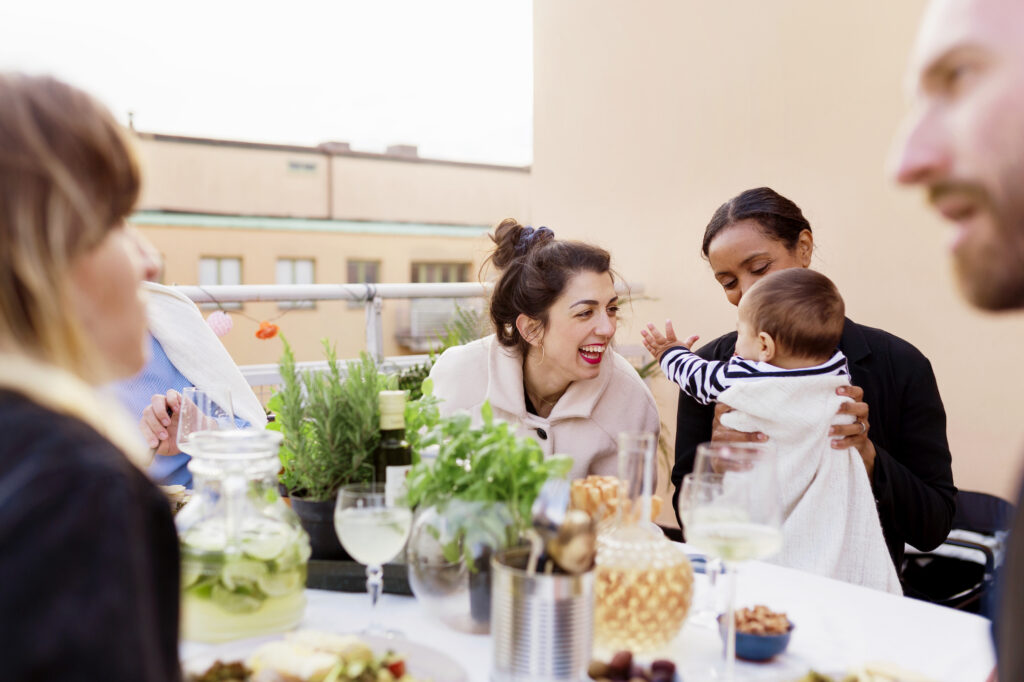 Apartments are increasingly more likely to be burglarized. A neighbor-supported burglar alarm for every home in the building provides the greatest amount of protection. Everyone can hear if anything happens, and you won't stand alone if you are victimized. You can also expand your system with sensors for water leakage, fire, or personal alarms.
Common protection for common security.
X2 Cloud AI analyses all incidents and ensures that the smart alarm always stays one step ahead of the burglar.
Through the app you are given full insight with clearly presented data. You also get built-in climate analyses and can share the alarm temporarily or permanently with neighbors and family.
We offer flexible alarm handling via text, email, push, or alarm receving center – your choice.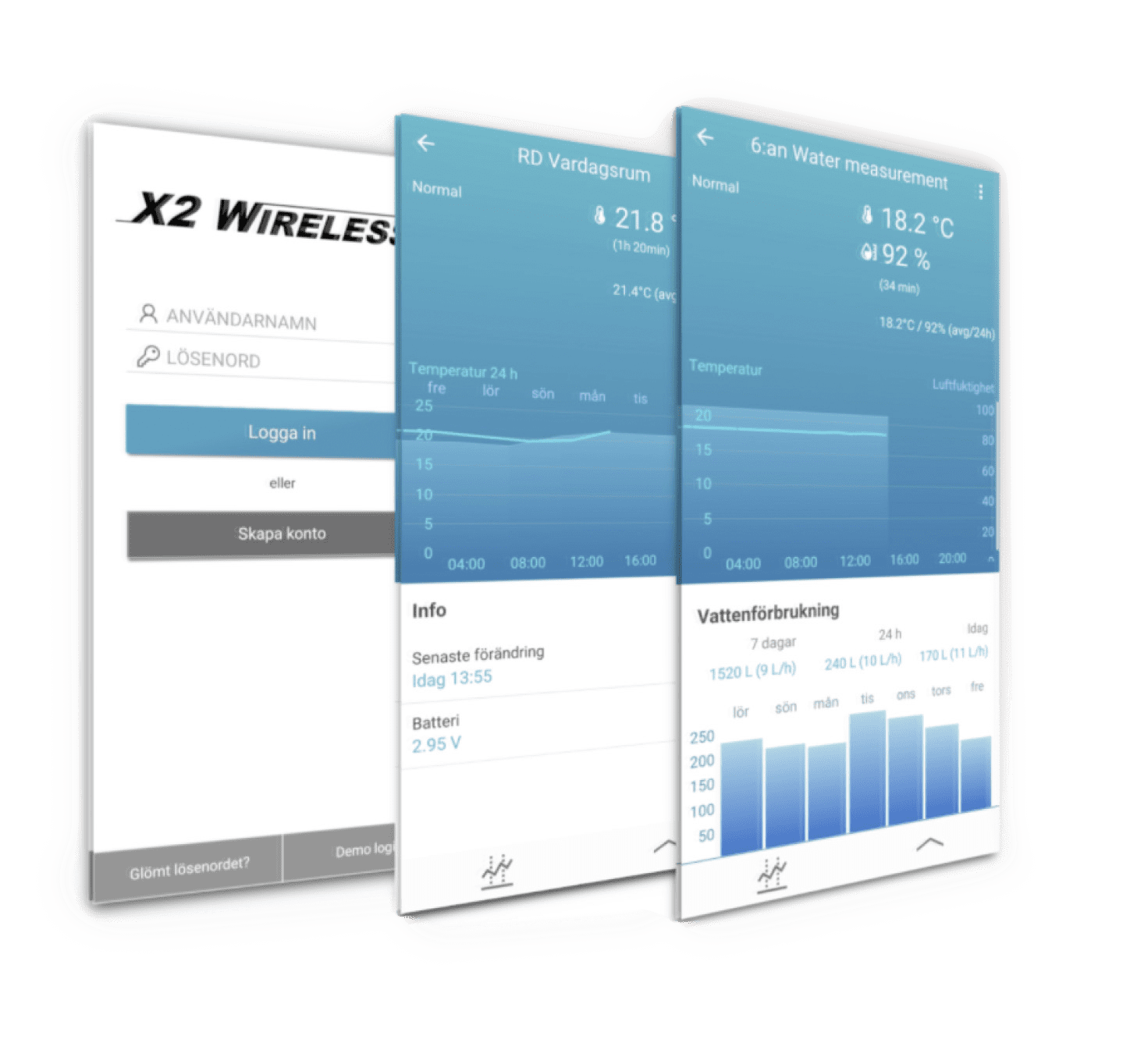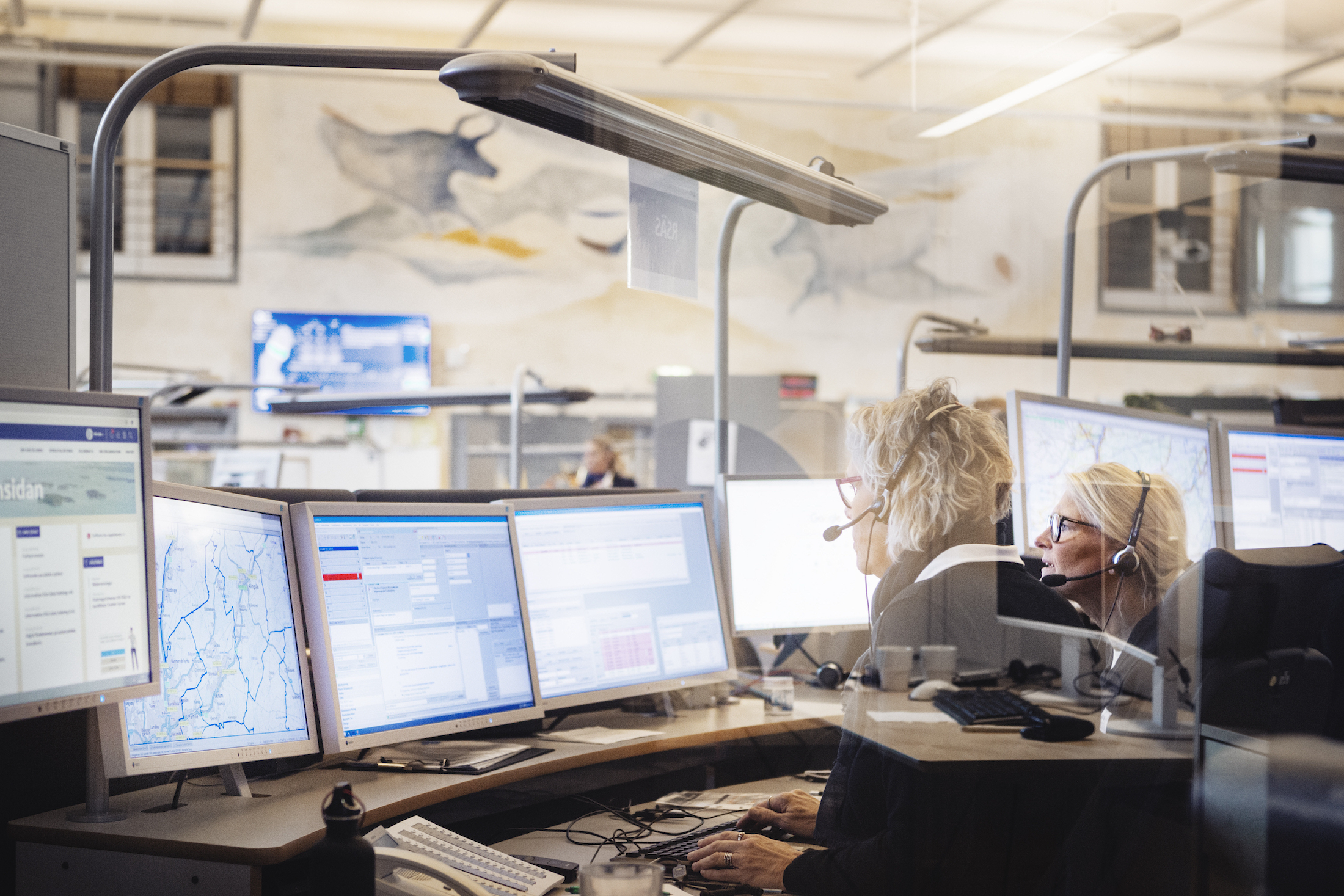 It's good to know that someone else receives the alert if something were to happen. Help can be found no matter what happens, 24 hours a day – year-round. We collaborate with a number of alarm handling centers that you can connect to. You pick the provider and we do the rest.
The Security Package contains
All our sensors are wireless, has sabotage protection and are made in Sweden. The sensors in our smart burglar alarm are also equipped with climate sensors that measure temperature and humidity.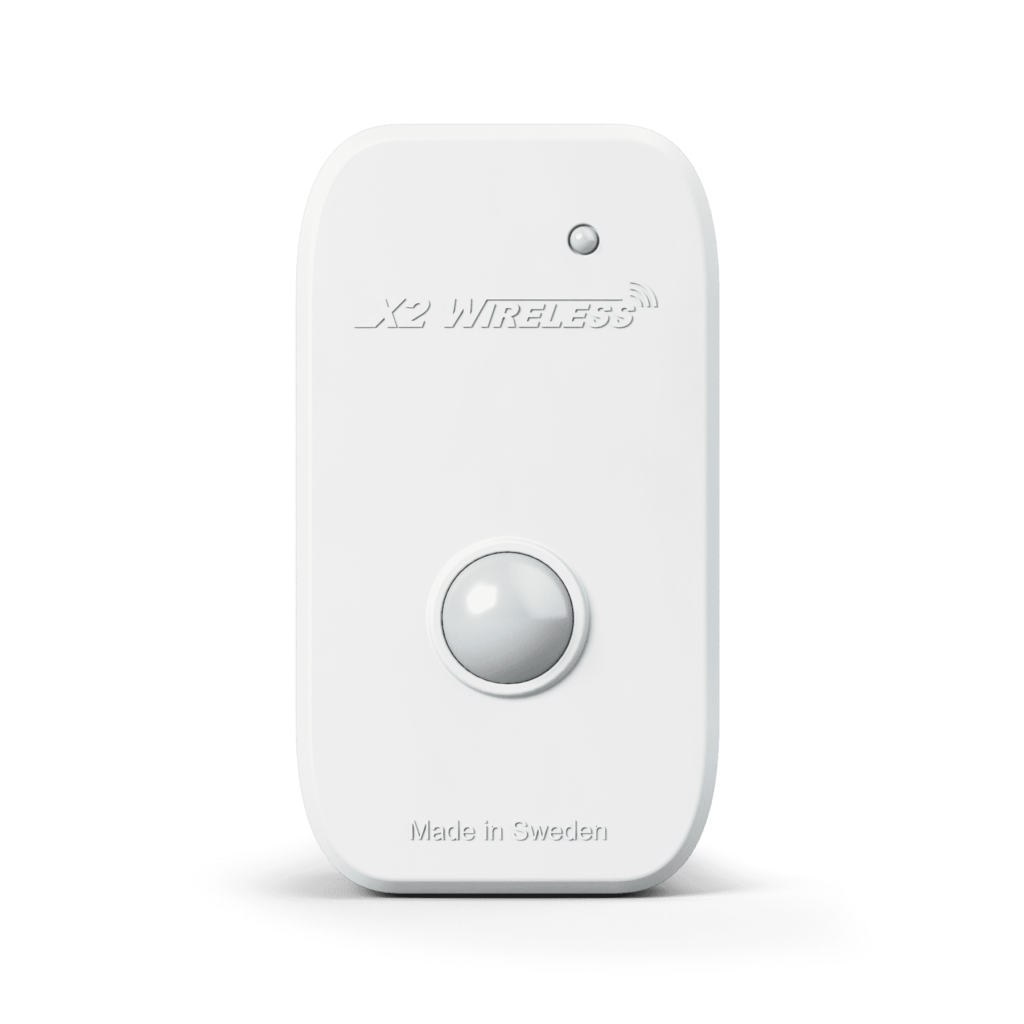 Motion sensor
Senses the slightest movement within the space and immediately triggers an alarm. When the alarm is deactivated it is still possible to monitor movement in the area in the app.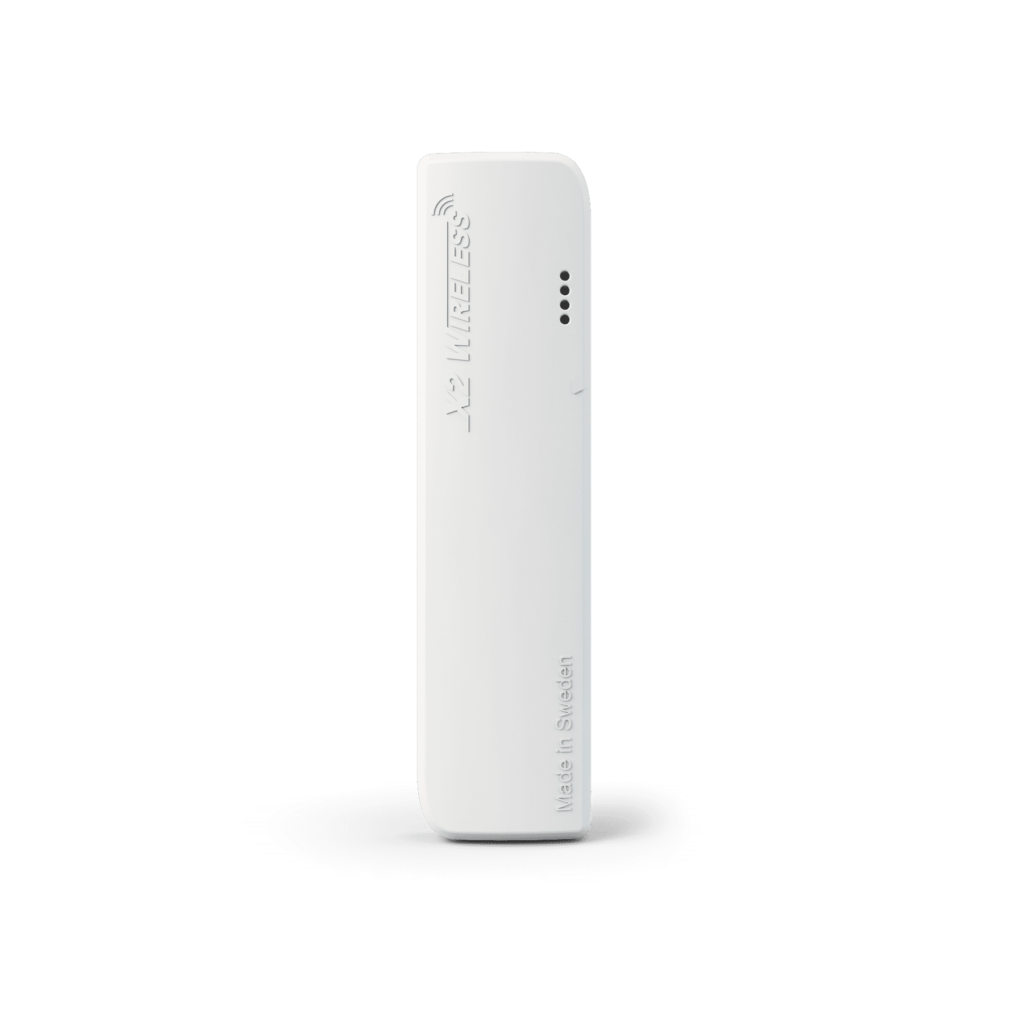 Vibration sensor for doors and windows
Detects if doors or windows are open or closed. When the alarm is deactivated you can still see whether e.g. the front door is open through the app. The vibration sensor will even raise the alarm before the door is fully opened.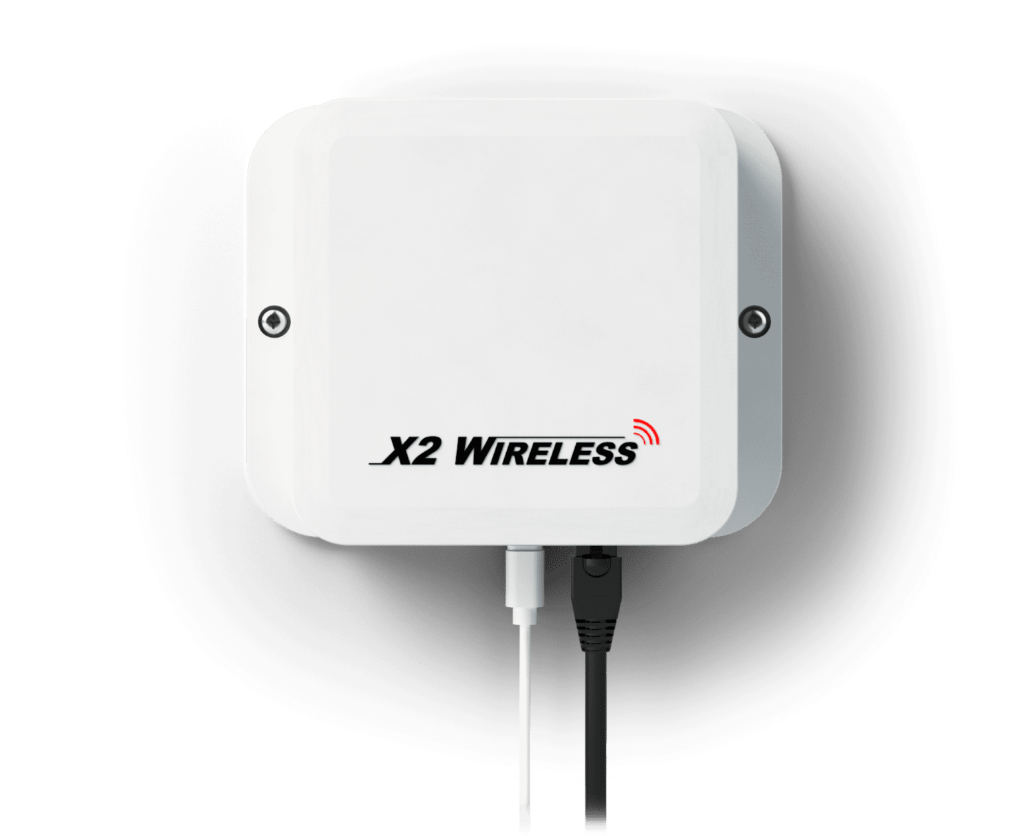 Siren
Powerful siren that activates when an alarm is triggered. You can control for how long you want the alarm to be sounding. The siren can be set to be activated by any event in the system, or manually via the app.
Fire
Smoke Detector
Smoke detector with built-in temperature sensor for verifying fire alarms as well as continuous measurement of indoor temperature.
Fire Alarm Button
Red break glass alarm button with sabotage function. Wireless for easy installation.
Fire siren
A siren activated over the air by smoke alarms or fire alarm buttons.
Climate
Climate Sensor
Measures temperature, humidity, vapor pressure, moisture influx and mold growth.
CO2 Sensor
Carbon dioxide sensor that continuously measures the amount of CO2 in the room with industrial precision.
Radon Sensor
Digital radon sensor that provides up-to-date radon content every hour.
Air Quality Sensor
Air quality sensor that shows how polluted the air is by e.g. cigarette smoke.
Individual metering
Water consumption
Water measurements for apartments, detached housing, or larger properties.
Electricity consumption
Electrical measurements for apartments, detached housing, or larger properties.
Safety and Security
Water Alarms
Water leak sensor that activates at the first drop of water. Placed e.g. under the sink or the refrigerator.
Door and window sensor
Burglar alarm for doors and windows.
Motion sensor
Burglar alarm that reacts to unauthorized movement in a room.
Vibration alarm
Vibration alarm for e.g. securing small objects. Reacts to the smallest of vibrations.
Panic button
Panic buttons for e.g. elderly or store staff.
Fluid level alarm
Measures the water level in tanks and containes, e.g. expansion vessels in a water heating system.
Alarm siren
A wirelessly activated siren that can be set to react to any sensor, e.g. door or motion sensors.